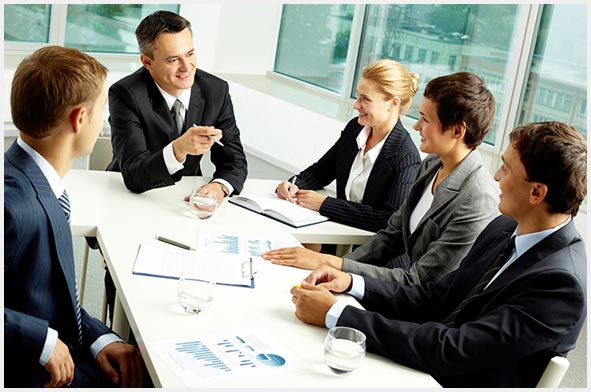 IF YOU CAN DREAM IT...YOU CAN ACHIEVE IT! TAKE THE FIRST STEP NOW.
We work with people and organizations who have ambitious missions. We enable our people to achieve their goals and reach their full potential.

Bringing Out the Best in You You can directly mail to:- hr@bizmartinfotech.com
We are a full service strategic marketing communications company specializing in Digital Media , Electronic Media ,Event & brand management and providing end to end marketing support starting from marketing strategy to concept design, planning, Execution, promotion, PR till the execution in the end. We operate pan India with a resource pool of professionals who have an enormous experience in the various facets of the media & software industry with experienced professionals across all avenues of sales, marketing, communication, branding, promotion, PR & software.

Current Openings
Assistant Manager – Ad Sales & Marketing (Exp.1- 3+ years) at Delhi / NCR
Experience:
Min.1- 3 years
Openings:
2
Salary:
Best in the Industry
Duration:
Full-time
Location:
Delhi / NCR
Job Purpose
There has never been a better time to join The BizMART Infotech family! As we embark on our journey to become the leading source of information and knowledge on Digital and Electronic Media and Events, we are looking for highly capable Assistant Manager – Ad Sales & Marketing to be based in our Delhi office. The individual will:
The individual will:
Grow sales for BizMART Infotech full services line and hit high volume targets in a short span. Explain the benefits of the medium, using statistics.
Assist in negotiating pricing, terms and conditions with Prospects.
Prepare plans for making effective inroads into the corporate and SME's and trade body factions, to spread brand awareness and create a positive word-of-mouth in accordance with the vision of the management.
Identify product improvements by remaining current on industry trends, market activities, and competitors.
To ensure all opportunities are taken to promote products to our customers and to increase the client base.
Be proactive with locating and developing new business in line with the revenue and sales target. Be aware of the key trends in the market and take appropriate action.
Strictly adhere to an already established system of regular (daily, weekly, monthly, quarterly and bi-yearly) reports and communication. Ensure that statistical data is produced and analyzed.
Liaise with key opinion leaders, exporters, importers, and industry bodies to ensure 'BizMART Infotech brand gets significant mileage through interactions and participations on business platforms.
Assist the seniors in establishing pricing policies. Carry out other duties/tasks outside normal routines but within the overall scope of the job
Assistant Manager – Ad Sales & Marketing :
The person
Minimum qualification: Graduates and MBA .
Strong knowledge of sales and advertising concepts. Exceptional team and business management skills.
Demonstrate a can do attitude at all times Excellent communication and interpersonal skills. Target-oriented and a self-motivated over-achiever!
You can directly mail to:- hr@bizmartinfotech.com
Customer care executive [Tele calling] – Ad Sales (Exp.0- 1+ years) at Delhi / NCR
Experience:
Min.0- 1 year [Female Preferred]
Openings:
2
Salary:
Best in the Industry
Duration:
Full-time
Location:
Delhi / NCR
Job Purpose
We are looking for a customer care executive or tele caller (client acquisition and client servicing). Looking for those candidates who have good communication skill and quick learner. Female candidate only.
Following are the key responsibilities to be undertaken by selected candidates :
Should have Excellent Communication Skills and Convincing Power.
Good at Computer.
Identifying new sales leads.
Candidate will be responsible for pitching products and/or services.
Maintaining fruitful relationships with existing and new customers.
Researching organisations and individuals online to identify new leads and potential new markets.
To maintain follow ups with clients on regular basis.
Calling new and existing clients at regular intervals.
Researching the needs of other companies and learning who makes decisions about purchasing.
Contacting potential clients via email or phone to establish report and set up meetings.
Planning and overseeing new marketing initiatives.
Preparing Power Point presentations and sales displays.
Contacting clients to inform them about new developments in the company's products.
Developing quotes and proposals.
Negotiating and renegotiating by phone, email, and in person.
Developing sales goals for the team and ensuring they are met.
Training personnel and helping team members develop their skills.
You can directly mail to:- hr@bizmartinfotech.com